Ray Bonneville
Event Location:
Sports View Lounge - Oak Bay Recreation Centre
Acclaimed raconteur Ray Bonneville strips his bluesy Americana to its essentials and steeps it in the humid grooves of the South, creating a compelling poetry of hard living and deep feelings. His 9th release, At King Electric, delivers more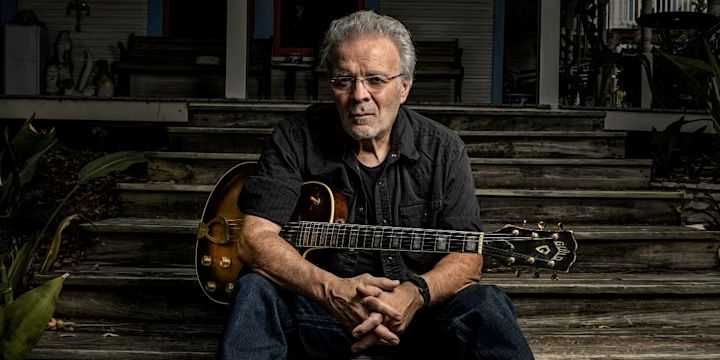 than his trademark grit and groove. Rich guitar, and harmonica lines resonate over spare but spunky rhythms, while Bonneville's deep, evocative voice confesses life's harsh realities. Often called a "song and groove man", Bonneville has lived the life of the itinerant artist.
From his native Quebec, he moved to Boston at age 12, where he learned English and picked up piano and guitar. Later, he served in Vietnam and earned a pilot's license in Colorado before living in Alaska, Seattle and Paris. Six years in New Orleans infused his musical sensibilities with the region's culture and rhythms. He's released 9 albums, won a JUNO Award and other prestigious honors, he's received wide critical acclaim and a strong fan following around the world.
The concert starts at 7:30 p.m. and doors open for dinner service at 6:00 pm.
Tickets are available through Beacon Ridge Productions